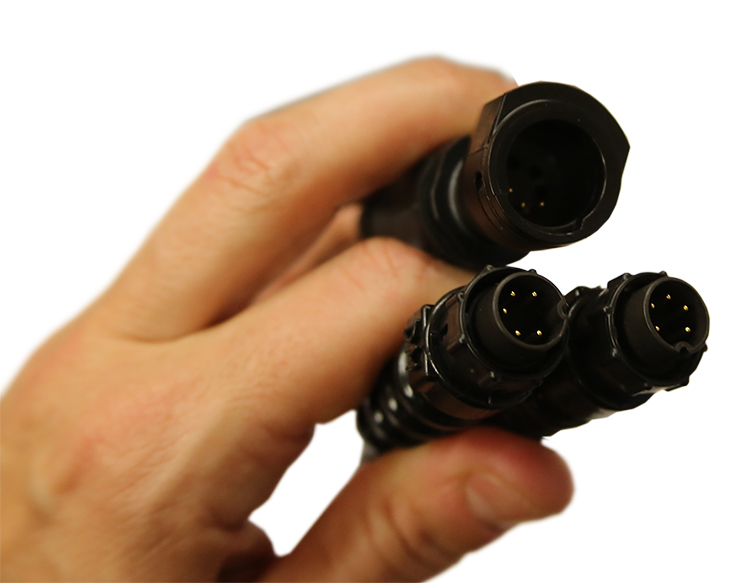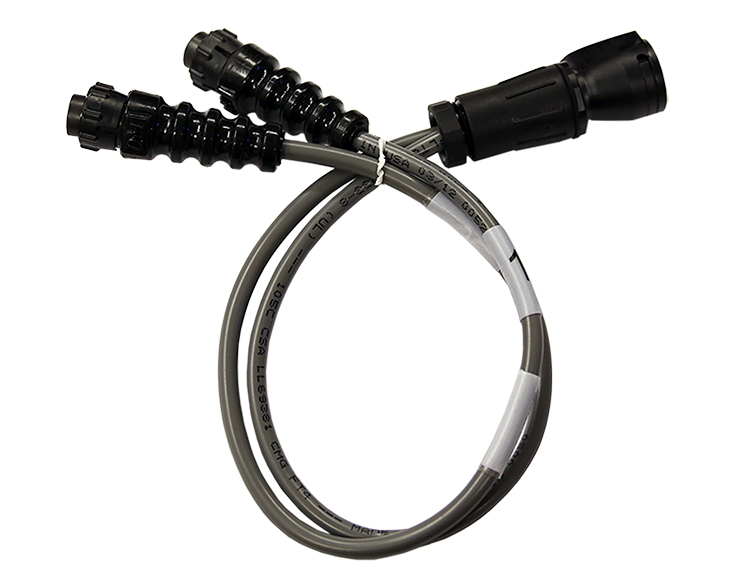 AgCam or EnduraCam Camera to Kinze Grain Cart Video Adaptor Cable
AGCO Part number: DMACQC2ACM
Comparable to Vendor Part Number: DMAC-QC-2ACM
Allows for the input of Deutsch camera connector on a Kinze Grain Cart to an AgCam/EnduraCam 5 pin connector.
(Qty 1) AgCam/EnduraCam 5-pin Male to Deutsch Camera Connector
IMPORTANT: This adaptor only converts the Deutsch plug on your Kinze Grain Cart over to a standard AgCam connection. You will then need an AgCam/EnduraCam power/video extension cable (one per camera) to bring your video signal up into your cab. Dakota Micro offers video cables in 10ftlengths up to a maximum of 60ft (usually a 20ft length will work perfectly). Once your video signal is in your tractor cab, you can input that video signal into almost any monitor. Dakota Micro offers video adaptors for a variety of different monitors including AgLeader, John Deere and Trimble (just to name a few).
Cable Length: 12in
Connections: AgCam 5 pin males to Deutsch camera connector
Power Input: Power is supplied to the cameras on a power port located on the Kinze Grain Cart.
Functional on 2012 and newer Kinze 900, 1100, 1300, and 1500 Grain Carts.
This adaptor works with both NTSC and PAL AgCam cameras.