Industrial Cameras
Built for the worst to make them the best
Astounding dependability. Amazing usability. American ingenuity.
Agco Parts is proud to offer a full line of camera systems dedicated to giving you more – designed and manufactured to take the most severe punishment, day after day, while giving you crystal clear video images. Available 100% waterproof and 100% ruggedized for 100% confidence.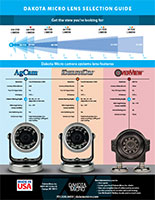 What size lens should I select?
View our Lens Selection Guide to find an option that works best for your application.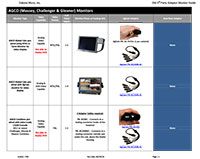 How do I select the right adaptor cable for my monitor?
Our Monitor Input Guide can help you determine which cables fit your needs.