Give it your worst and you'll still get the best
The AgCam gives you all the features you want in an unbeatable camera system. Initially developed for the punishing conditions and severe weather found on farms, it is now used by a wide variety of industries where rugged dependability and clear images are vital. In addition to our 3 year camera warranty and 2 year monitor warranty, you also get our assurance that the AgCam camera system has been put through hell and keeps coming back for more. See for yourself on our "Can We Break It" videos.
Available as individual components or in convenient kits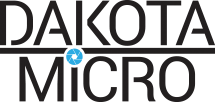 Set-Up Guides
There are a lot of ways to use your Dakota Micro camera system and we've made every task easier by making sure you always get the view you need. View our Lens Selection Guide to find an option that works best for your application.
Air Seeder Monitoring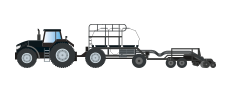 Baler Monitoring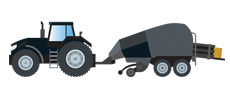 Calving Barn Monitoring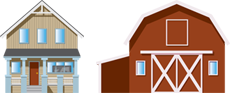 Combine / Grain Truck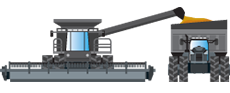 Combine Monitoring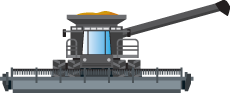 Grain Bin Loading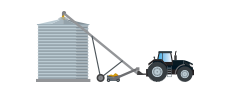 Ripper Monitoring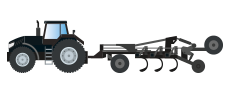 Sprayer Monitoring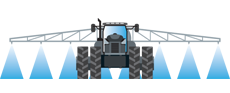 System Specs
Literature
Manuals/Data Sheets

Warning: count(): Parameter must be an array or an object that implements Countable in /home/midrubey/public_html/agco/wp-content/themes/dm_agco_2018/template-parts/content-mainproduct.php on line 170

AgCam

Additional Internal Reinforcement
NO
Resolution
True HD Resolution (720P)
Country of Manufacture
Durability
Video Output Type

AHD or Analog

Improved color and clarity over standard analog video cameras

Camera Viewing Angles

92°, 46°, 21°, 15° (dependent on lens size)
Lens Selection Guide

Standard lens features a fixed 3.6mm with a 92° field of view
Optional lenses available for a narrower viewing angle, giving the option to view subjects farther away
6mm lens offers a 46° field of view, 12mm lens offers a 21° field of view, while a 16mm lens offers a 15° field of view

Wide Angle Backup Camera Available
Yes – 170°
Programmable

Video System (NTSC or PAL)
Video Output Type (AHD or Analog)
Mirroring

Camera Warranty
3 Years
Monitor Warranty
2 years
Waterproof Rating

IP69

Solid billeted aluminum camera body features Dakota Micro's proprietary triple o-ring seal making them 100% waterproof even under direct high-pressure spray and underwater use.

Auto-darkening Lens

Yes

Increased ability to interpret shadowed areas, allowing for a larger viewing area
Built-in, high-quality CCD camera with high-performance IR's with an effective range of 75'+ in complete darkness, resists blooming and back reflection
Our exclusive camera body lens darkens in bright conditions and becomes completely transparent under low light conditions
This lens is also transparent of infrared light, allowing the LED's to penetrate even when it is darkened

Camera Housing

IP69 Anodized Aluminum

Waterproof, shockproof, and suitable for nearly any use, resists corrosion even in the harshest environments

Cable Type

Superflex Silicone Jacket

Made in the USA*
Silicone jacketing resists heat, cold, compression & crimping
Gold plated, corrosion resistant pins
Watertight connections
1/4 twist lock keeps cables securely locked together
Our durable power/video extension cables come in 10ft, 20ft, 30ft, 40ft, 50ft, 60ft & 80ft lengths and feature sturdy, watertight connectors
1 Year Warranty

Camera Lens Type
Triple Hardened Glass lens resists scratching, scuffing and static buildup
Available in Wireless
Yes
Available Monitor Sizes

7 inch, 9 inch, 9 inch Quad

16:9 aspect ratio, so the image doesn't need to be "stretched" to match monitors
Feature the latest in Analog HD technology
LED-backlit
View both NTSC and PAL cameras
Advanced LCD technology allows you to see your image from any angle clearly
Mirror the view of any of your cameras for use as a backup camera
4 Camera Inputs
Event triggers for each camera allow for triggered events to bring your camera to full view (IE: putting the vehicle in reverse)
Color, brightness and contrast controls that allow compensation for use in different environments
Remote control, sun shield, and metal U-bracket monitor stand included

Available in Split Screen
Yes
Video System
NTSC or PAL
# of Available 3rd Party Monitor Adaptors
29
Camera Monitor Kits Available
Yes-Single & Double camera kits
Camera Tail
Removable/replaceable camera tail for easy replacement
Warning
: count(): Parameter must be an array or an object that implements Countable in
/home/midrubey/public_html/agco/wp-content/themes/dm_agco_2018/template-parts/content-mainproduct.php
on line
241