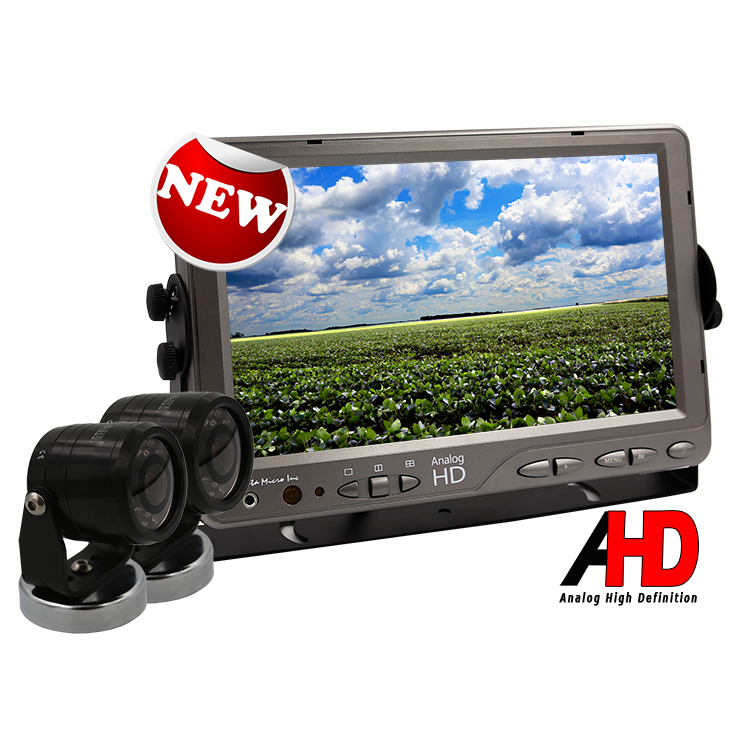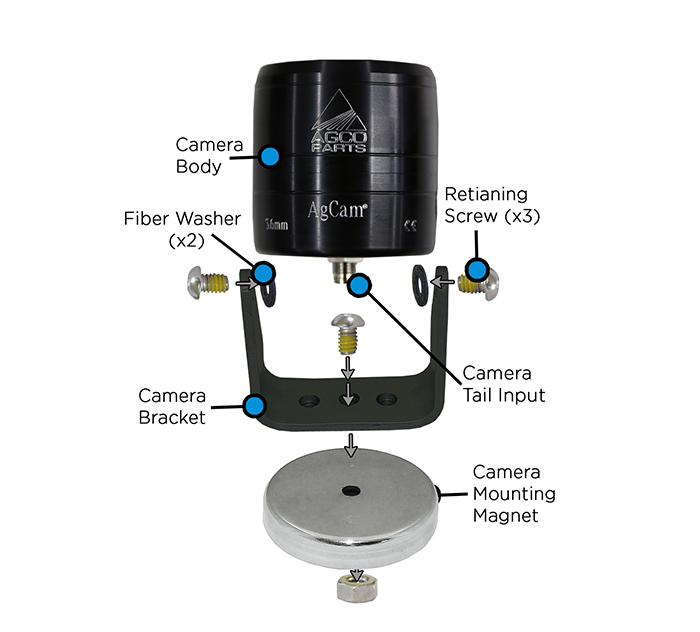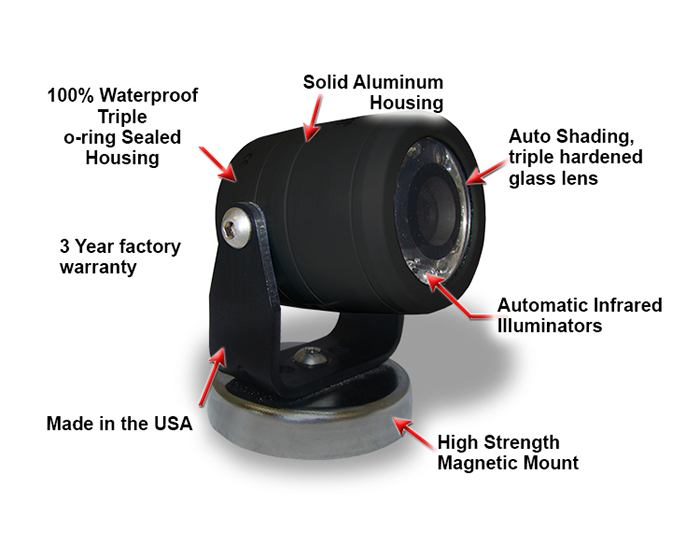 Give it your worst and you'll still get the best
The AgCam gives you all the features you want in an unbeatable camera system. Initially developed for the punishing conditions and severe weather found on farms, it is now used by a wide variety of industries where rugged dependability and clear images are vital.
The AgCam High Definition camera system features a 100% waterproof, solid aluminum housing, heavy-duty magnet for mounting, and a triple hardened glass lens to stand up to extreme environments. Beneath the rock-solid exterior, you'll find amazing features such as an auto-shading lens, infrared night vision and quad screen capabilities all in crystal clear HD imaging.
In addition to our 3 year camera warranty and 2 year monitor warranty, you also get our assurance that the AgCam camera system has been put through hell and keeps coming back for more. See for yourself on our "Can We Break It" videos.
System Specs
Literature
Manuals/Data Sheets
Cables/Accessories